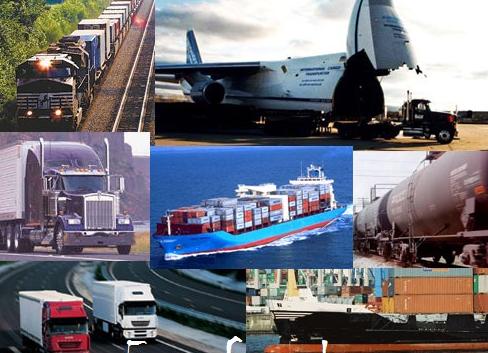 Multimodal freight transportation is the way of transportation referring to a shipping by a few means of transportation (sea-road, air-rail, road-rail etc.).
Logistics practice signifies multimodal transportation as not only direct combination of a few ways of transportation. The entire logistics infrastructure is employed for the current transportation type, i.e. terminals, consolidated warehouses, sea and air ports etc. Morevoer, precise arrangement of members involved in transportation process is necessary. Due to long-term partners and contact persons, "MOVEO UK" is able to manage multimodal transportation in terms of optimal costs.
Multimodal transportation is efficient in forwarding within continents both by land and air or sea routes. This way of transportation is an efficient and safe solution for shipment of high volume and size freights for long distance.
We offer the following services of multimodal freight transportation:
Selection of transport means and route according to cargo specifics;
Door-to-door delivery service of full and less than load freight by different means of transportation;
Full and less than load freight transportation by our own trucks from the Western Europe countries to the consolidated warehouse in Vilnius and further management of freight movement;
Warehousing and preparation of freight for further transportation;
Forwarding of hazardous, specific freight and preparation of documents;
Arrangement of reload of freight to and from different transport means;
Represenation of clients at customs, stations and ports.