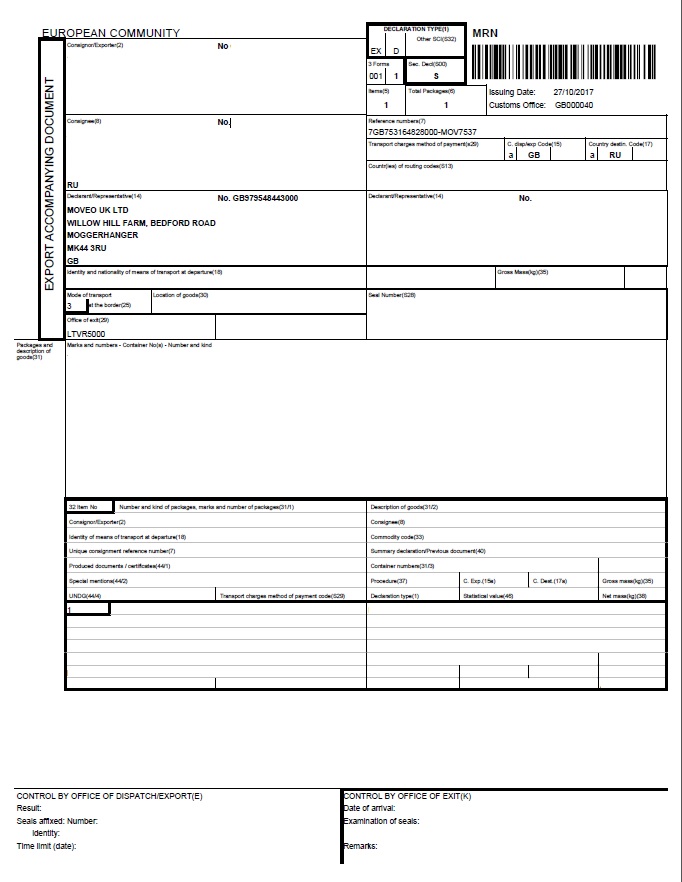 Import/Export Customs Clearance Service by MoveoUK
Our friendly MoveoUK Ltd Customs Clearance Services team will assist and help you to complete any of your Import or Export Customs Clearance formalities where required.
Instant and competitive rates for Import UK Customs Clearance Procedures, including assistance with licences, Port Health and Ministry requirements, secure storage for your import shipments after clearance and delivery from all major airports and sea ports to a UK address.
Instant assistance and competitive rates for export (EX-1) Customs Clearance from UK mainland – Worldwide.
All main airports and sea ports covered within UK.
Requirements for Import/Export Customs Clearance Procedures:
Copy of shipers commercial invoice
Exporters full name and address.
Exporters VAT number.
Importers full name and address.
NCTS code for the point of exit from origin country.
Number and type of packages.
Type of goods (Including full tariff classification code).
Gross weight.
Net weight.
Value.
Delivery terms.
Country of origin.